Before we share with you the top fashion brands in the world (2021), there's something to agree on.
The word 'top' (not only in fashion) is subjective.
It is TOP, according to what you like.
The same applies to hot, popular, demanded, high-end, luxurious, and so on.
In the past, TOP fashion brands and companies were measured according to their market value.
However, a more objective ranking of top fashion brands needs more than the number of sold products.
In this article, I combine two lists of 'Top Fashion Brands':
A. Top Fashion Brands of 2020-2021 (10 Most valuable fashion brands)
| | | | | | |
| --- | --- | --- | --- | --- | --- |
| RANK | BRAND | COUNTRY | 2020 (BILLION USD) | 2019 (BILLION USD) | CATEGORY |
| 1 | NIKE | US | 34.8 | 32.4 | Fashion |
| 2 | GUCCI | Italy | 17.6 | 14.6 | Fashion |
| 3 | Adidas | Germany | 16.4 | 16.6 | Fashion |
| 4 | Louis Vuitton | France | 16.4 | 13.5 | Fashion |
| 5 | Cartier | France | 15.0 | 13.6 | Jewellery/F. |
| 6 | ZARA | Spain | 14.5 | 18.4 | Fashion |
| 7 | H&M | Sweden | 13.8 | 15.8 | Fashion |
| 8 | Chanel | France | 13.7 | 12.8 | Fashion |
| 9 | UNIQLO | Japan | 12.8 | 11.9 | Fashion |
| 10 | Hermès | France | 11.9 | 10.9 | Fashion |


RICK OWENS USA
This American label Founded in 1994 by a designer with the same name, Rick Owens.
Since then, the clothing brand has expanded its core audience through impressive streetwear collections.
Often riffing on and reinterpreting, Rick Owens stands as an excellent way for newcomers (or those looking to round out their wardrobe) seeking to experience unique aesthetic concepts.
Rick Owens' presence in the top fashion brands of 2020-2021 rank is attributed to:
Rick Owens x Moncler collaboration.
Champion partnership on a sportswear collection.
Veja collaboration on two sustainable sneakers.
ARMANI Italy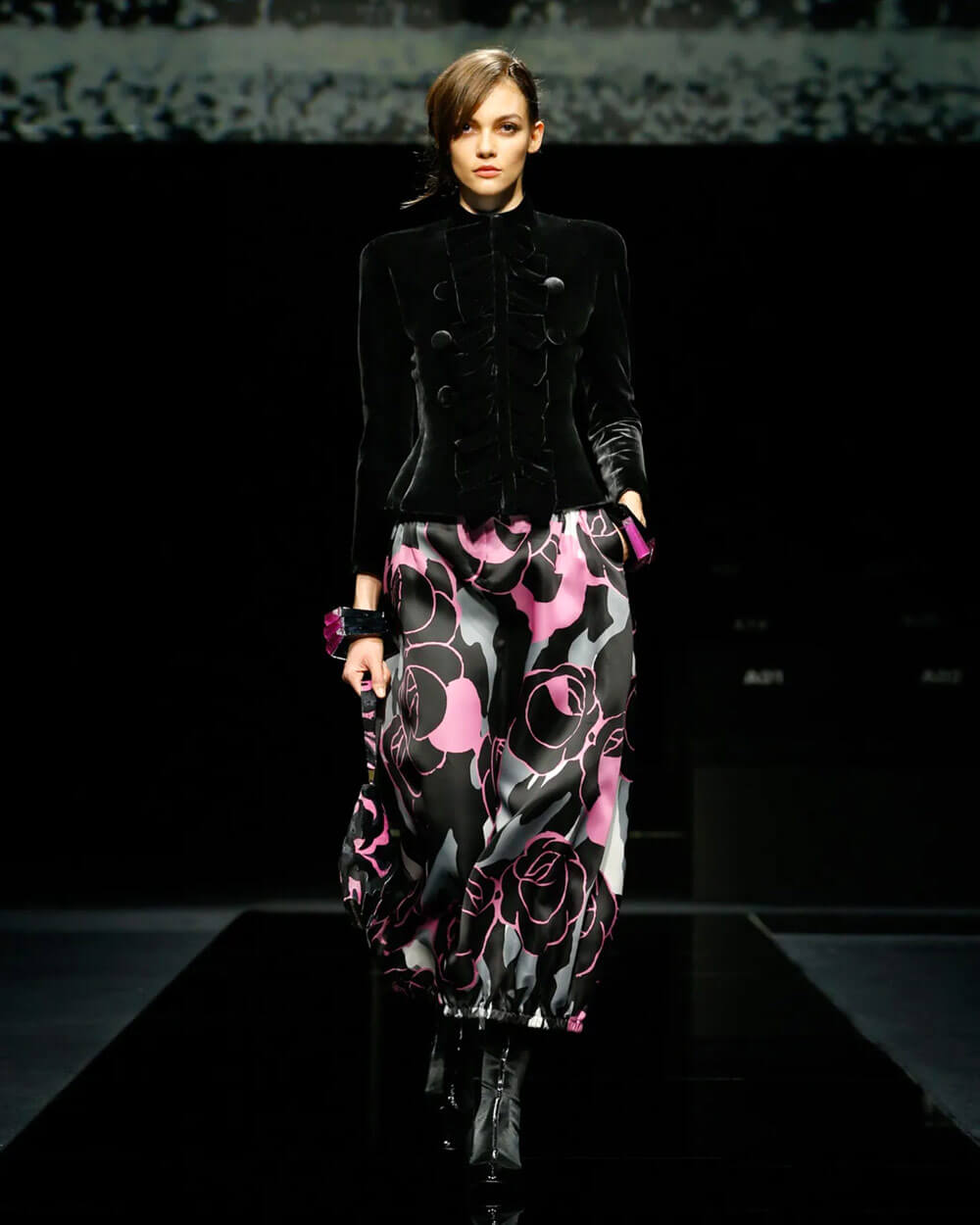 Giorgio Armani S.p.A., commonly known as Armani, is an Italian luxury fashion house founded by Giorgio Armani.
The Italian fashion house designs, manufacture, distribute, and retails haute couture, ready-to-wear, leather goods, shoes, watches, jewelry, accessories, eyewear, cosmetics, and home interiors.
The brand markets these products under several labels: Giorgio Armani Privé, Giorgio Armani, Armani Collezioni, Emporio Armani (including EA7), Armani Jeans, Armani Junior, and Armani Exchange.
Making the top fashion brands list for 2021, Armani is one of the best designer brands right now thanks to:
By utilizing the Armani name the brand has been able to convey an understated and timeless sophistication, benefiting from prestige in the fashion industry.
In 2019, the estimated annual revenue (sales) of the company was around $2.99 billion.
Armani Beauty collection is leading the luxury beauty brands in Asia and the Middle East in terms of sales and customer demand
HERMES France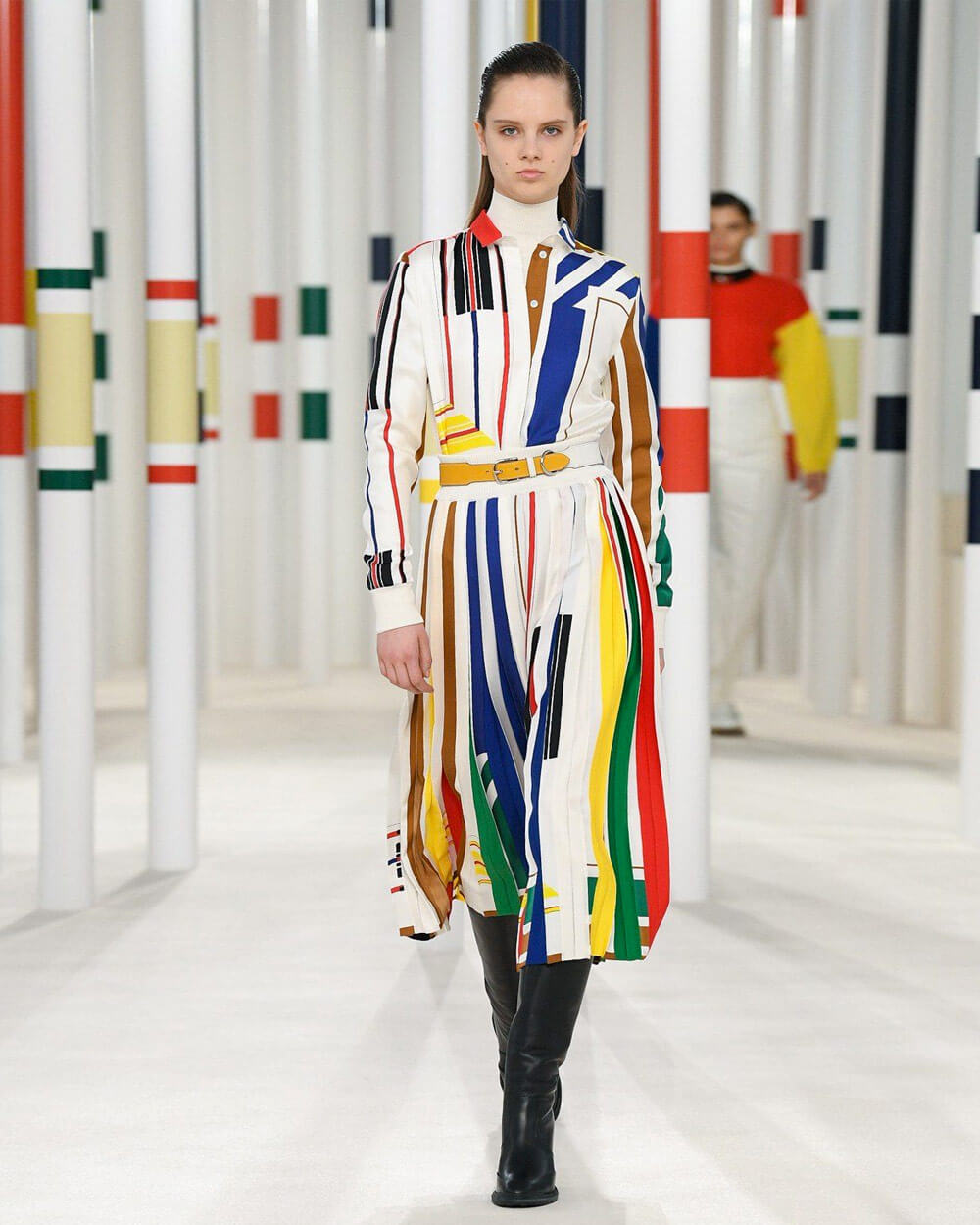 Hermès International S.A., or simply Hermès is a French luxury goods manufacturer established in 1837.
The French fashion house specializes in leather goods, lifestyle accessories, home furnishings, perfumery, jewelry, watches, and ready-to-wear.
Its logo, since the 1950s, is of a Duc carriage with a horse. Nadège Vanhee-Cybulski is the current creative director.
In 2015, Hermès partnered with Apple Inc. to produce the Apple Watch Hermès, combining Apple's smartwatch with Hermès's specially crafted single tour, double tour, and cuff watch bands.
The Birkin bag is on top of the list as the most iconic product from the French Maison.
First released in 1984, the Birkin has been made in different kinds of leather and released in a rainbow of colors throughout the years.
Hermes is on the top fashion brands and leading luxury brands' list thanks to:
Birkin bag is a cultural icon thanks to the many prominent women that have carried it, the number of times it's been featured in mainstream media, and partly because of the price tag it comes with.
In 2018, a matte white Niloticus Crocodile Himalaya Birkin became the most expensive handbag ever sold when it was auctioned for nearly $250.000 at Christie's.
Hermes is considered the home of the world's most recognizable bags for women, such as the Birkin, Kelly, and Constance bags.